Product
Launch
The Bayer AG virtual product launch in 2022
Client
Bayer AG

---
German multinational company and one of the largest pharmaceutical companies in the world. Headquartered in Leverkusen, Bayer's areas of business include pharmaceuticals, consumer healthcare products, agricultural chemicals, seeds and biotechnology products.
---
Objective
Bayer AG aimed to simulate an in-person product launch in a branded virtual environment. The objective was to make the event as interactive as a physical gathering, bypassing logistical hurdles like travel and venue bookings, while also collecting valuable attendee data for future marketing initiatives.
Timeline
Planning for the event began four months in advance. This allowed ample time to design the virtual setting, integrate Bayer's branding, and test the platform's features. The product launch was live-streamed over a single day but offered on-demand access to presentations and resources for an additional week afterward.
Result
The event was a resounding success. Bayer not only surpassed their expected attendee numbers but also reduced costs and their environmental impact significantly. The rich attendee data collected is now being leveraged for more targeted and effective future marketing strategies.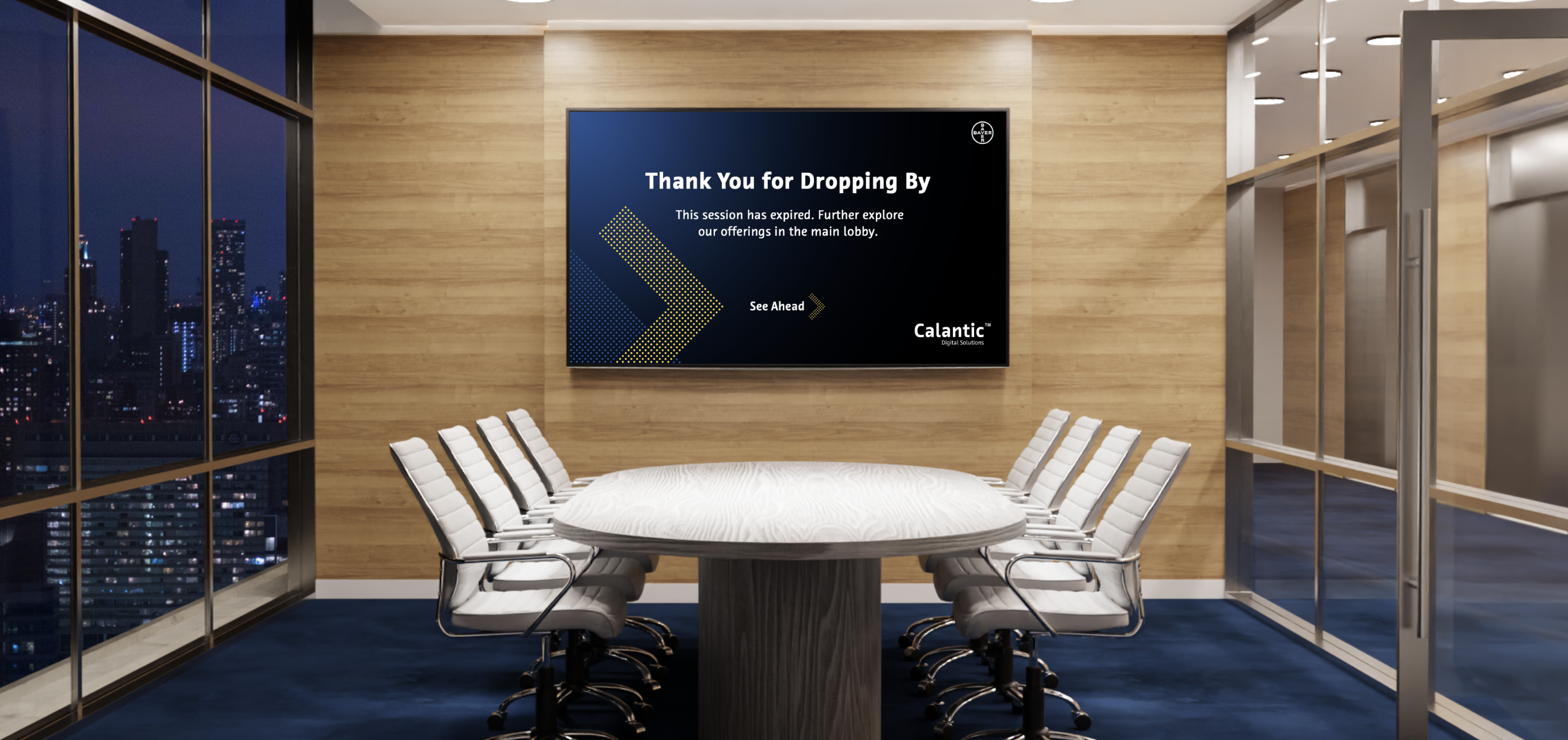 "We simulated an in-person product launch 1:1 in a branded virtual setting, and with a few clicks, attendees were able to join a global, real-time community, where people met and interacted just like a physical event."

How We Helped Bayer AG
Virtual Product
Launch Event
Seamless Real-time Streaming
Our platform's state-of-the-art streaming capabilities ensured that Bayer could present their new product to a global audience without any hiccups. The high-quality, low-latency video and audio streaming made for an engaging and professional experience.
Customisation to Elevate Branding
We worked closely with Bayer to tailor every element of the virtual environment to reflect their brand identity. From custom backdrops and virtual stages to branded banners and booths, attendees were immersed in a cohesive Bayer experience.
Engaging the Audience
Our interactive tools took Bayer's audience engagement to the next level. The live Q&A and instant polling features allowed Bayer to connect with their audience in real-time, answering questions and gathering immediate feedback that enriched the event's content and discussions.
Networking Made Easy
We provided a virtual networking lounge that mimicked the experience of a physical event, enabling attendees to interact, discuss, and form connections as if they were face-to-face, thus meeting Bayer's requirement for real-time community building.
On-demand Access for Extended Reach
Our platform's content library allowed Bayer to extend the life of their event by offering on-demand access to sessions, presentations, and resources. This feature increased the event's impact by making it accessible to attendees for an extended period after the live event.
Unparalleled Analytics and Insights
Our advanced analytics capabilities gave Bayer an unprecedented understanding of attendee behavior and engagement. These insights were not just metrics; they were actionable data points that Bayer could use to evaluate ROI and shape future strategies.
Security and Accessibility
We met Bayer's high standards for security with features like encrypted data transmission and secure login options. Furthermore, our platform's multi-device compatibility ensured that attendees could participate irrespective of the device or operating system they were using.
By meticulously catering to Bayer's specific requirements and providing a full suite of versatile features, we played an instrumental role in the overwhelming success of their virtual product launch.
What Was Needed
Requested Opportunities
Bayer required high-quality, low-latency streaming to ensure that presentations and product demonstrations were delivered seamlessly to a global audience.

A highly customisable platform was essential for Bayer to incorporate their branding into every facet of the virtual environment, from backdrops and stages to booths and banners.

Bayer needed the functionality to engage with their audience in real-time through live questions and answers sessions, as well as instant polling to gauge attendee opinions.

A dedicated space where attendees could interact in real-time, mimicking the networking opportunities usually found in physical events.

Post-event, attendees needed the option to revisit the sessions they attended or explore those they missed. This required a content library that could host videos, slides, and additional resources.
Bayer specifically requested detailed analytics to track attendee engagement, such as the number of participants, length of attendance, interaction levels, and content accessed. This data was crucial for evaluating the event's ROI and for future marketing strategies.

Given the global nature of the event, it was essential that the platform be compatible across various devices and operating systems to maximise accessibility.

With sensitive product information being discussed, Bayer required robust security features, such as encrypted data transmission and secure login options, to protect both the content and the attendees.
What Bayer AG Achieved
RESULTS
One of the most striking outcomes was the sheer number of attendees. Bayer more than doubled its expected attendance, showcasing the broader reach and accessibility offered by a virtual format. This extended audience also means a greater potential customer base and more significant market exposure for their newly launched product.
Bayer achieved substantial financial savings by eliminating the need for flights, taxi rides, venue bookings, and hotel stays. The virtual format allowed Bayer to focus their budget more effectively on high-impact areas like content creation and marketing.
Shifting to a virtual format helped Bayer significantly reduce their environmental impact. By avoiding the travel and energy consumption associated with a traditional in-person event, they reduced their carbon footprint by 67%. This was particularly impactful for Bayer's sustainability goals and corporate social responsibility commitments.
The virtual format also provided Bayer with the unique advantage of in-depth analytics. They were able to monitor attendee behavior, including session participation, engagement time, and interactions with the content and other attendees. This valuable data will be used for refining future marketing strategies and product development initiatives.
Despite the virtual nature of the event, Bayer was successful in fostering a strong sense of community and interaction among attendees. Real-time chat functionalities, Q&A sessions, and interactive polls kept the audience engaged, contributing to the overall event's success.
By leveraging a branded virtual setting, Bayer was able to provide a cohesive and immersive brand experience. This not only elevated the product being launched but also fortified Bayer's overall brand image.
In summary, Bayer's virtual product launch on our platform was a resounding success by virtually every metric—attendance, cost-effectiveness, sustainability, data collection, attendee engagement, and brand reinforcement.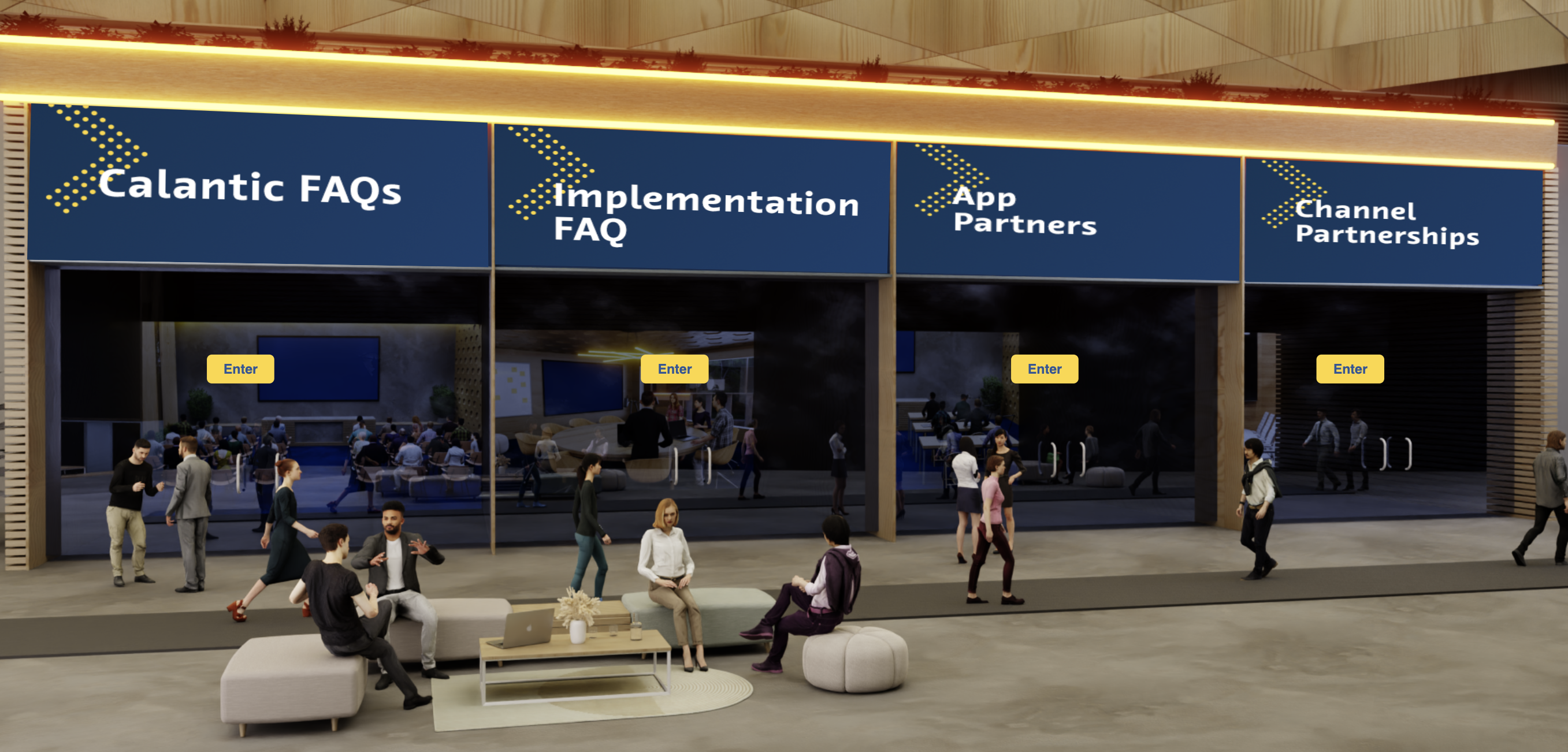 "We more than doubled the expected attendee numbers, reduced the carbon footprint by 67%, and gained valuable attendee data and analytics."